I was talking to a fellow the other day right here in the valley. He claimed that he did not need the church; his church was nature. He defined his spirituality based on the good things he did for others. Sometime after our conversation, the same man complained about always doing things for others but never having anyone doing anything for him or wanting him around just because they loved him. "I'm only focussing on me," he said, "I'm done breaking my back for other people who don't care."
Have you ever thought about why we invest our time and money into the local church? For many people, church is merely a meeting they attend. They have gotten into the habit of paying their tithes, sitting in the church meeting, singing a song, having fellowship with others, and then going home.
I remember being asked once, "If your local church was suddenly gone, would people notice? Is your community a better place because of your Gospel work?" The question is daunting. It haunted me for a long time. We say that we meet to glorify Christ. Great! We meet to make better disciples of one another. Awesome!! But, what impact do we really have?
As the result of a happy accident (I know, there are no accidents), I found myself in John 20:19-29:
19 So when it was evening on that day, the first day of the week, and when the doors were shut where the disciples were, for fear of the Jews, Jesus came and stood in their midst and *said to them, "bPeace be with you."

20 And when He had said this, He showed them both His hands and His side. The disciples then rejoiced when they saw the Lord.

21 So Jesus said to them again, "Peace be with you; as the Father has sent Me, I also send you."

22 And when He had said this, He breathed on them and *said to them, "Receive the Holy Spirit.

23 "If you forgive the sins of any, their sins have been forgiven them; if you retain the sins of any, they have been retained."

24 But Thomas, one of the twelve, called aDidymus, was not with them when Jesus came.

25 So the other disciples were saying to him, "We have seen the Lord!" But he said to them, "Unless I see in His hands the imprint of the nails, and put my finger into the place of the nails, and put my hand into His side, I will not believe."

26 After eight days His disciples were again inside, and Thomas with them. Jesus *came, the doors having been shut, and stood in their midst and said, "Peace be with you."

27 Then He *said to Thomas, "Reach here with your finger, and see My hands; and reach here your hand and put it into My side; and do not be unbelieving, but believing."

28 Thomas answered and said to Him, "My Lord and my God!"

29 Jesus *said to him, "Because you have seen Me, have you believed? Blessed are they who did not see, and yet believed."
In context, Jesus is talking to all of His disciples, not only the Apostles. Look at verse 21. Jesus sends all of His disciples just as the Father sent Him. Jesus even went as far as to give us responsibility to announce the forgiveness of sins to people. Earlier in John's Gospel, Jesus claimed to have come to save the whole world, not condemn it (John 3:17; speaking about common, effectual grace). His ministry was marked by (1) a proclamation of the Gospel, (2) teaching the whole counsel of Scripture, and (3) forgiveness of sins and healing. Then He instructs us to go to the world just as He came to us.
This year, I have been heavily convicted to fight more fiercely for my church family and community. I have rediscovered a heart for ministry that I haven't known for a long time. This Christmas, I remember the condescension of Jesus Christ. He came to a broken, hurting world. He did not come to condemn it but to save it. I look around at my community and see:
Broken families,
Heartache,
Self-righteousness,
Addiction,
Abuse,
Insincerity,
Complaining,
Division,
Anxiety,
Bickering,
Non-forgiveness,
and so on…
Then, I realize Jesus wants to heal all that. His vision is to effectively heal the land through the local church. The world has failed to heal the land for so long. I recognize more and more that the world needs to church. In large part, the church has done so well secluding itself that it has lost its relevance in the world according to Christ's vision. Some even seem like they are striving to do exactly the opposite thing that Jesus is. The Gospel is a very real and healing force. Imagine for a moment, that you started seeing:
Reconciliation between estranged spouses,
Comfort coming to the broken-hearted,
People humbling themselves and becoming servants,
People claiming real victory over their addictions,
An end to abuse,
People being sincerely interested in others,
People going around complimenting others rather than complaining about everything,
Enemies becoming friends,
Glad-heartedness and celebration,
Outdoing one another in love,
True forgiveness,
and so on…
When a church body is being the church, the Gospel message accomplishes real results. The prophets even prophesied that from the moment of Christ's incarnation there would be no end to the increase of His government–which would bring peace and justice to the world (Isaiah 9:6-7). In large part, the church has lost its heavenly vision. Such results are worth investing our time and money. They are worth our dedication. Such great things really result from the preaching and application of the Gospel in local church ministry. My father-in-law once said, "The church is here for the community, not the community for the church." He wasn't wrong.
I dedicate my time not only to preach the Gospel but to apply the Gospel in ministry. I want to fight for your families. I want to fight for peace in the valley. I want to fight for unity and reconciliation. I want to fight for spouses to be reunited in Christ. I want to fight for you unconditionally. But, I am no savior…
I remember watching a TV show recently in which a man was made more powerful by having people like himself in close proximity. He mistakenly thought they needed him. In reality, he needed them. In the same way, I desperately need my local church family. I can't do anything with out you. We cannot fight for our community in a real way without being devoted to the fellowship of believers. You never thought it could be said, "Go to church, save the world," but that is precisely how it works. That is the way Jesus has chosen to do things. The gentleman I mentioned at the outset tried to be good but was ultimately unable. He had no support system and no vision apart from his own glory. As we approach the end of the year, I want to invite you to think about the local church and your involvement therein. Consider The Church at Sunsites. If you do not have a relationship with Christ, please contact us. If you have not been to church in awhile, please plan your visit today. If you need to recommit your life to Christ and His vision for the church, please do so. We will see you soon.
Start your Gospel journey. In this new podcast, Ken and I apply the Gospel to real life with an emphasis on the healing vision Christ presented us with. Subscribe on your favorite podcasting app. Let's impact this world together.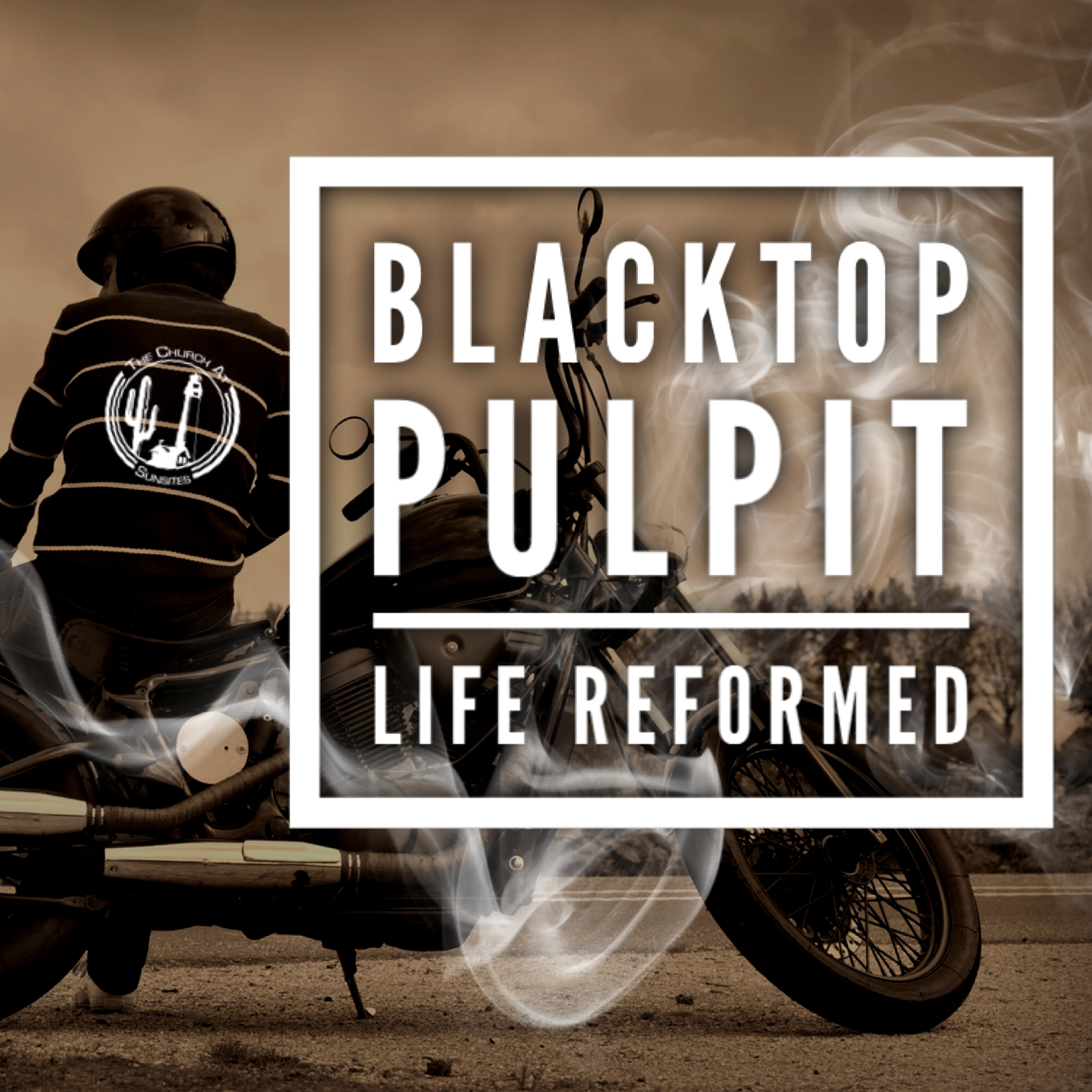 "Scripture is sufficient, we are not."In this episode, Andrew, Albert, Ken, and PA talk about the need for Christian community, the local church, correcting brothers and sisters in Christ, religious burdens of the world, restoring elders and pastors, the sufficiency of Scripture, the new imperial cults, separation of church and state, honoring Christ in light of worldly governments, and what it means to reign with Christ. Visit thechurchatsunsites.com to make a donation.
Don't forget about our Christmas Eve worship gathering. We will have several songs and I will speak more about the vision Christ is accomplishing through His incarnation.
Please consider making a special Christmas donation.
On January 3rd, we will begin walking through 1 Corinthians, a book in which God restored His vision for the local church at Corinth.